Oro Fit Gym and Spa
Whether it's to get in shape, relax with one of the many spa services we offer or even both, Oro Fit at Hotel Oro Verde Guayaquil covers all your wellness needs.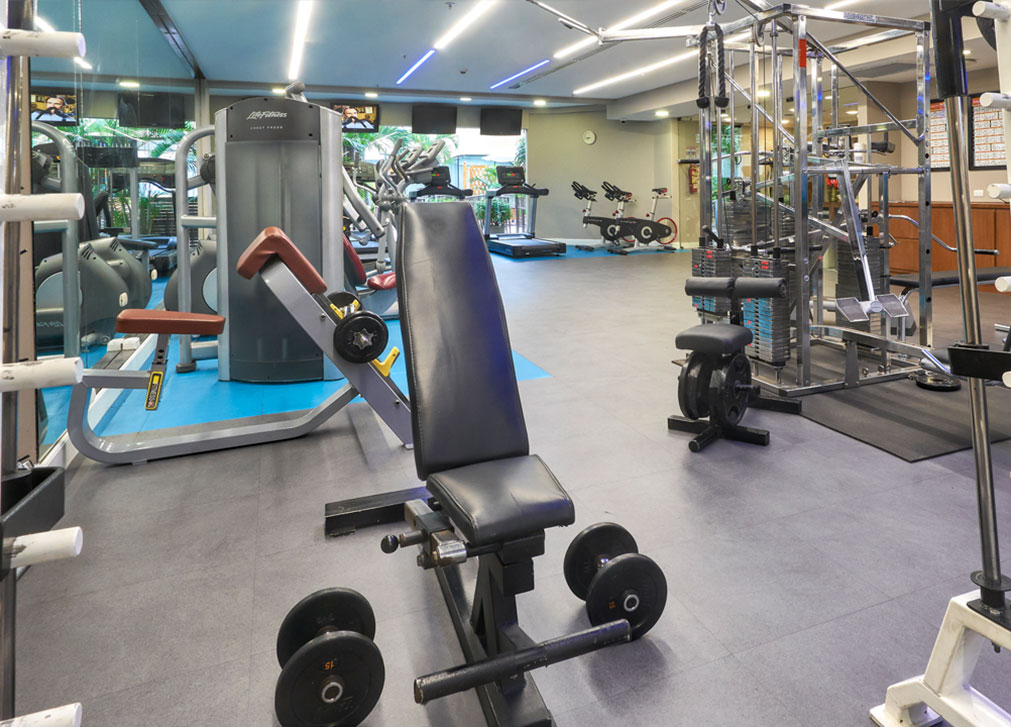 Our Spa and Fitness Center
Just because you are on vacation does not mean your exercise routine should be forgotten. Our state-of-the-art fitness center features stationary bikes, treadmills, and elliptical machines for cardio exercises, as well as resistance machines and dumbbells. Time will pass much faster while you exercise and enjoy your favorite show on one of our many flat screen TVs.
After your routine, relax your muscles in the sauna, Jacuzzi, Turkish bath or steam. Of course, you can enjoy them in the same way separately during your free time.
For the ultimate relaxation, make an appointment and schedule several of our services that we offer at Oro Fit. We have different types of massages for your choice, if you prefer you can request one of these massages and receive them in the comfort of your room.