On-Site Restaurants of Our Hotel
Discover the best restaurants in Guayaquil right here at Hotel Oro Verde Guayaquil. From take-out options to fine dining selections, we have everything to satisfy every guest. Browse our restaurants and bar, and take some time to meet our Executive Chef.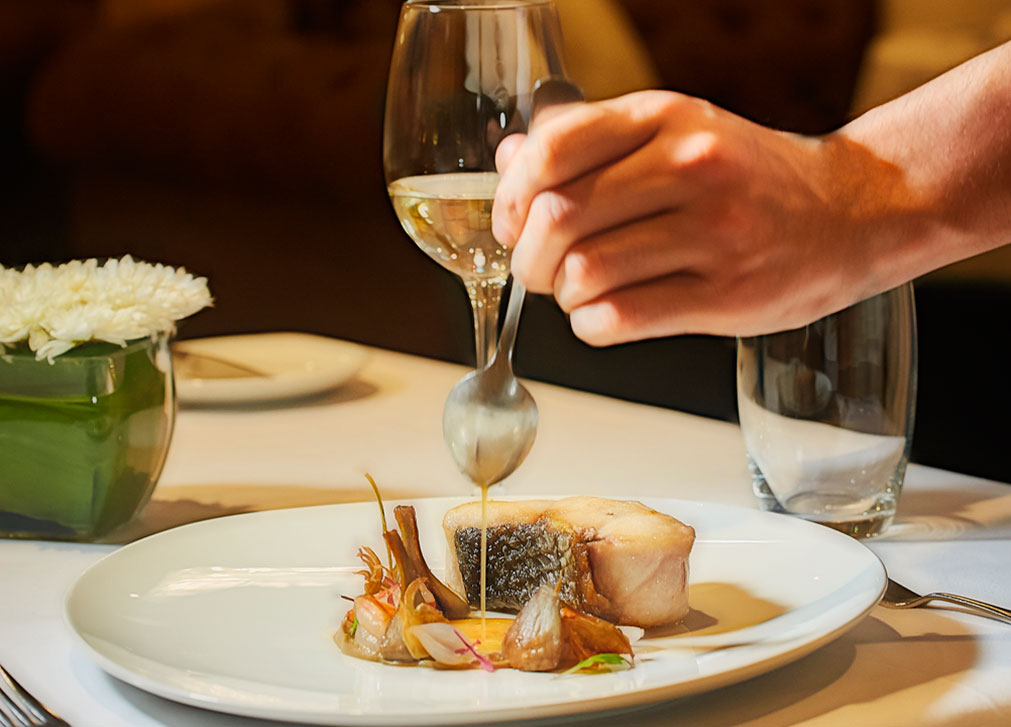 LE GOURMET LUNCH & DINNER
Be our guest of honor for lunch or dinner at one of the best rated restaurants in Ecuador. The award-winning Le Gourmet serves local and international cuisine in a high-end atmosphere.
Hours of Operation
Tuesday – Friday, Lunch: 12:00–15:00
Tuesday – Friday, Dinner: 19:00–24:00
Saturday: 19:00–24:00
LA FONDUE DINING
Immerse yourself in the fun of a Fondue. This laid-back atmosphere is perfect for an entertaining evening filled with delicious food, including varieties of cheese, fondues, and raclettes complemented by wine and sangria.
Hours of Operation
Wednesday to Sunday: 17:00-24:00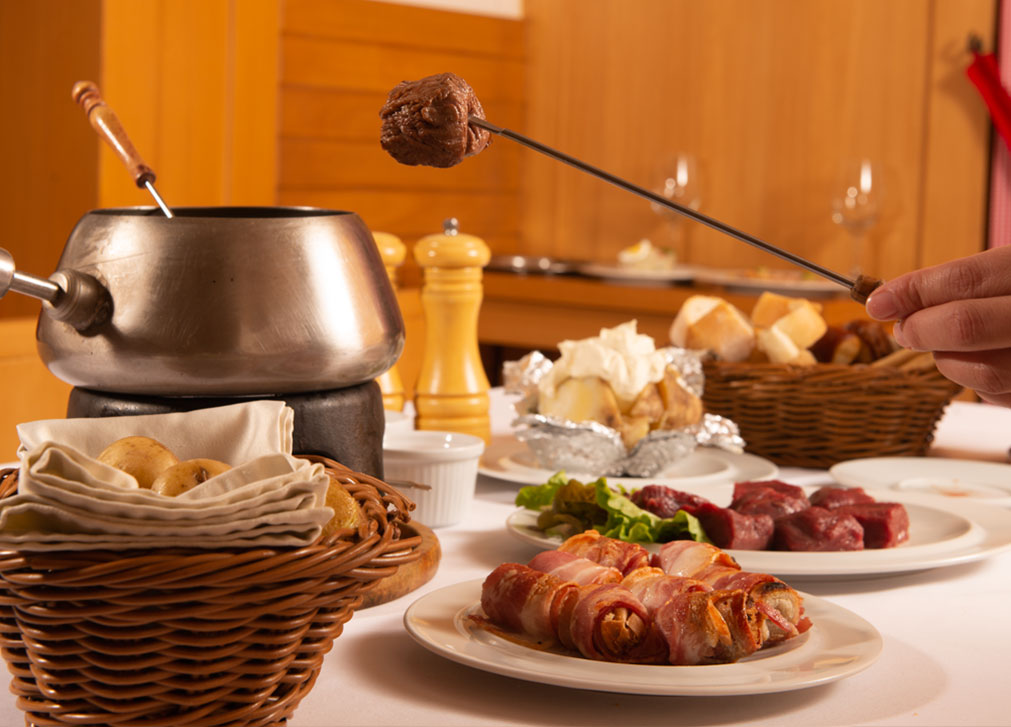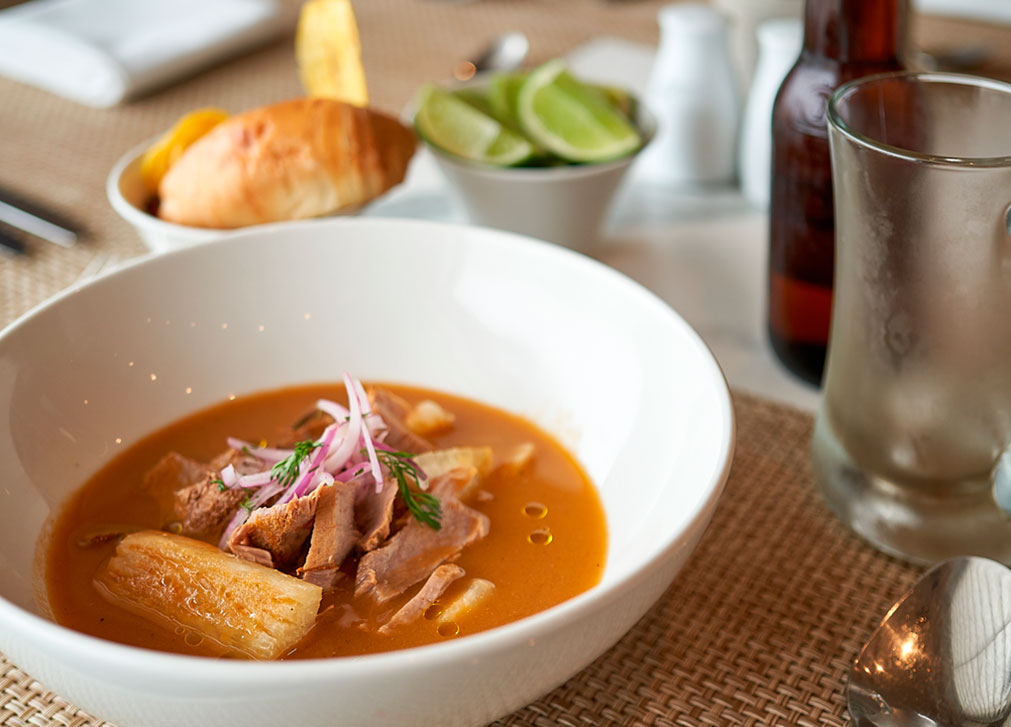 EL PATIO BREAKFAST, LUNCH, & DINNER
Enjoy what many consider the best breakfast buffet in town. Our restaurant offers a perfect selection of Ecuadorian and international cuisine, varieties for breakfast, lunch and dinner.
Hours of Operation
Monday to Sunday: 6:30-23:00
GOURMET DELI GRAB AND GO
In a hurry? Gourmet Deli is ideal for freshly made dishes that you can have on-the-go. Coffee, croissants, salads, Swiss pastries, homemade chocolates and truffles are just some of the delicious options.
Hours of Operation
Monday – Friday: 07:30–20:30
Saturday and Sunday: 07:30–20:30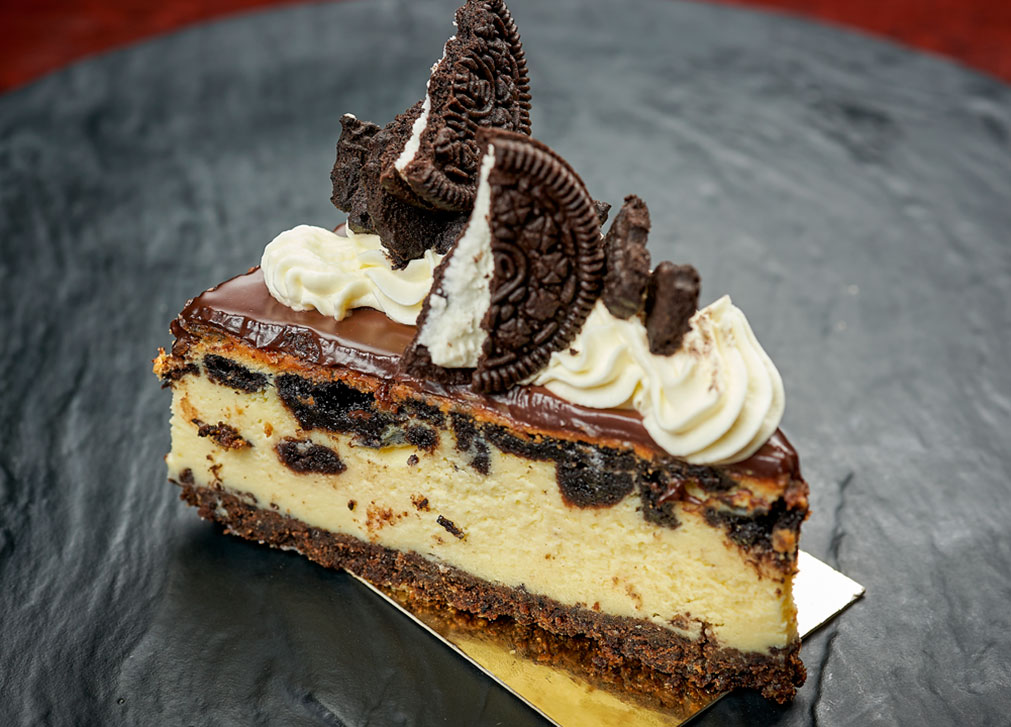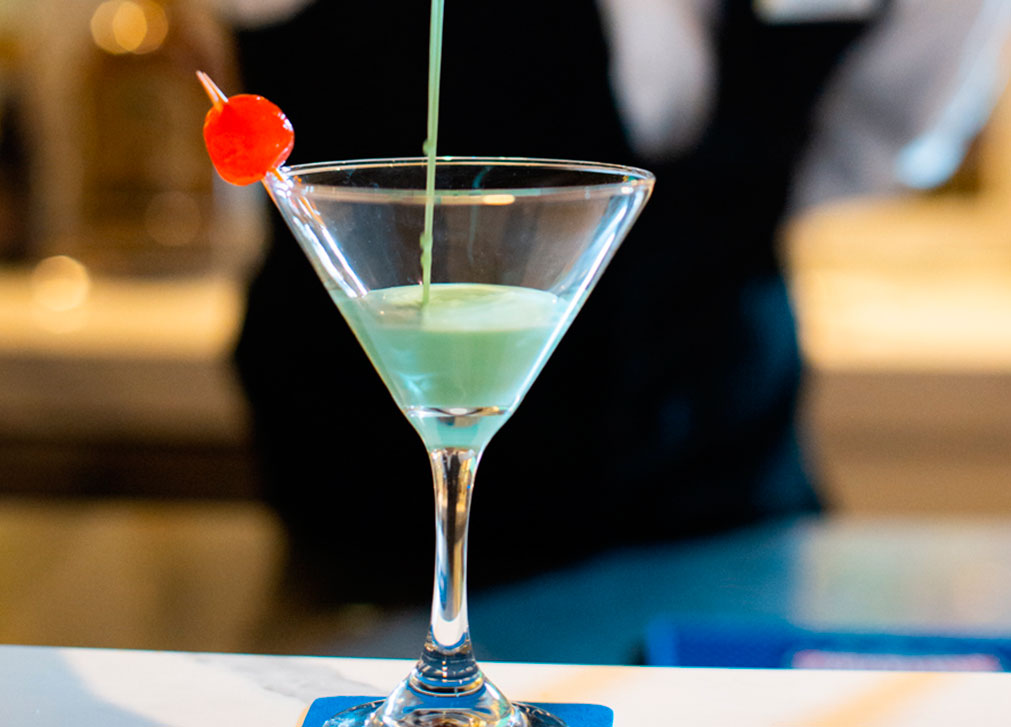 EL CAPITÁN BAR
Lets toast to a fantastic vacation at this nautical-inspired bar. El Capitán Bar serves snacks along with a wide variety of beers, wines and cocktails, being the ideal place to say goodbye to a long day and welcome an evening of entertainment. Don't forget to visit us during the Happy Hour!
Hours of Operation
Monday to Sunday: 12:00-23:00